Magnus Carlsen is arguably the best chess player in the history of chess.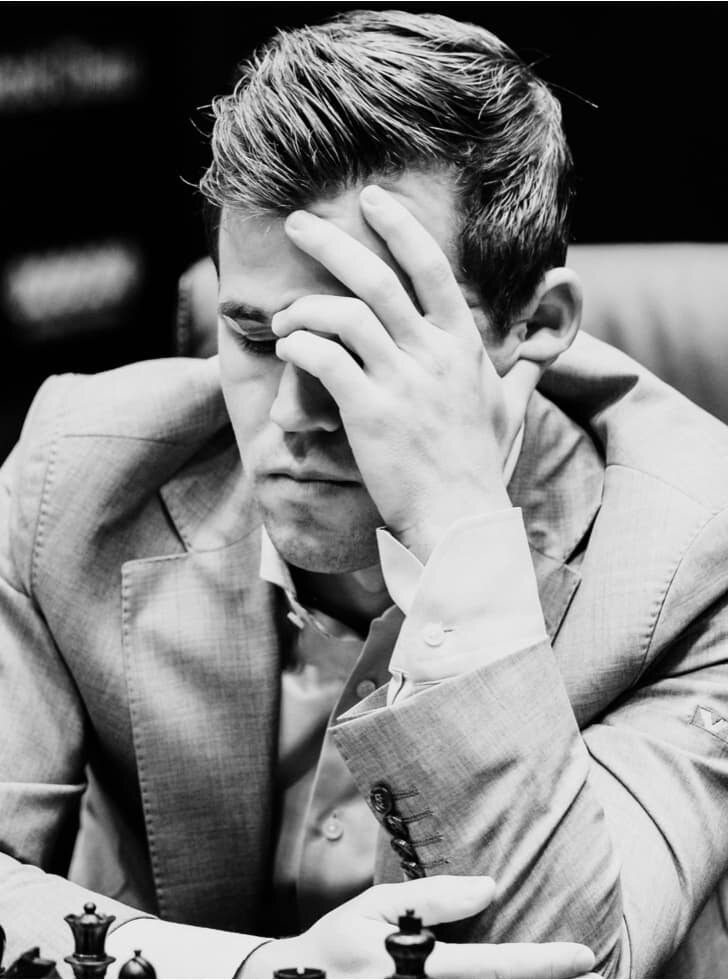 Magnus
Carlsen,
World Champion
The reigning World Champion Magnus Carlsen is arguably the best chess player in the history of chess. His peak classical rating of 2882 is the highest ever achieved by a human being, and the Norwegian also holds the record for the longest unbeaten run in classical chess: between July 2018 and October 2020, he didn't suffer a single defeat in 125 games, scoring 42 wins and 83 draws.
Carlsen first made headlines when, as a 13-year-old, he defeated former World Champion Anatoly Karpov at a rapid tournament in Reykjavik, in 2004. In the next round, he faced off with Garry Kasparov: the legendary champion won the match, but Carlsen managed to score a draw in one of the games, and was close to winning another one.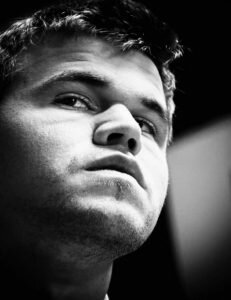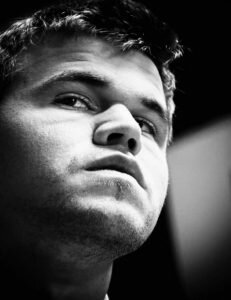 Carlsen first reached the top of the FIDE world rankings in 2010, and trails only Garry Kasparov in time spent as the highest-rated player in the world. He became World Champion in Chennai 2013 after defeating Viswanathan Anand, against whom he would successfully defend his title again in Sochi 2014. His two next matches, against Sergey Karjakin in New York, 2016, and Fabiano Caruana in London, 2018, were both very close affairs, and Carlsen could only seal the victory in the rapid tie-breaks, a time control in which he excels.
His colleagues often describe him as "an improved Karpov", due to his ability to squeeze water from a stone and amazing positional feeling and "intuition", based on his deep knowledge of classical games. He never contents himself with a draw and fights ruthlessly for the victory in every position, which also earned him many comparisons with Bobby Fischer.